Our Story
Mindsight is on a mission to improve the wellbeing of people around the world. We develop products that help you form good habits, increase mindfulness and promote overall wellbeing. Our products are based on scientific research and are designed to be simple and easy to use. We believe that small changes can make a big difference in your life, and we're committed to making those changes as easy as possible.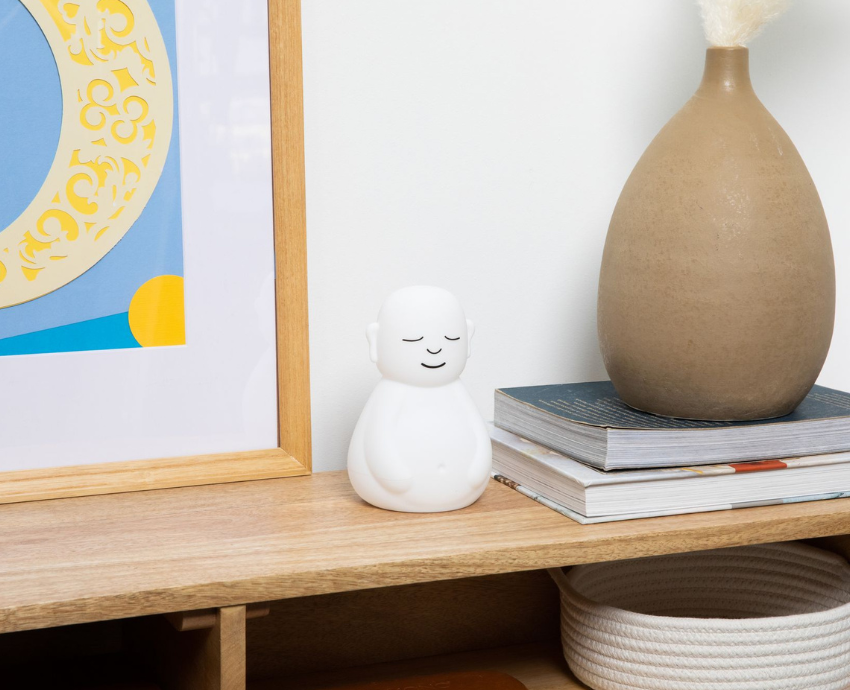 Backed by scientific research and our Founder's own personal experiences, Mindsight products are designed to help you with stress and anxiety relief, disconnect and live mindfully. A Mindful lifestyle can lead to an increased sense of wellbeing, reduced stress levels, anxiety relief and a positive mental state.
I love my little Buddha! So very easy to use and has really helped me during some anxious times. I struggle with panic attacks and little Buddha has actually helped me avoid full blown panic a few times. For that I am very grateful! The company also seems to be very kind, they reached out to me via email asking if everything was as it should be with my order and then also gave me some tips and ideas on how to use Buddha. Lots of love for this product!
Chelsie Waskiewicz
First, let me state that I really like this product. I've been using it 3-4 times a week for about 4 months, and this little Breathing Buddha isn't leaving my desk anytime soon.It's is a little physical reminder to focus, and calm myself in the moment. I use it for two primary reasons. 1) To stop myself from yelling at my kid 2) to calm myself down prior to big meetings / calls / presentations etc.
Chase Morgan
I got the Mindsight Breathing Buddha for my niece, who was starting a new stressful job, to keep in her office to remind her of the importance of breathing when stressed. Her 9 year old son who suffers from anxiety loved it so much (calming him down at night) he took it for his room! I had to buy another one for them! I would highly recommend this item - for any age!!!
Lizzie E.
My wife ordered the timed lockbox because everyone in our house spends way too much time in front of screens, myself on my phone and my kids on video games. Over the last 10 days we have started locking up our phones and controllers and it has been a great experience so far.For the first time in a while there was no anxiety about missing a call or text message, we were just able to hang out and have a relaxing night with friends and family.
Michael Gall